What folk signs in May are still relevant and what is it – the list of holidays of the last month of spring – read in the UNIAN material.
May has long been associated with the final awakening of spring. There is a saying among the people: "March with water, April with grass, and May with flowers." It is May that is called "grass", "pollen" and "roseflower", the patroness of the month is the Slavic goddess Lada, and the Slavs knew that May was a period of active work on the field.
UNIAN will tell you what weather signs for May have been preserved since the time of our ancestors.
Old folk omens for May 2022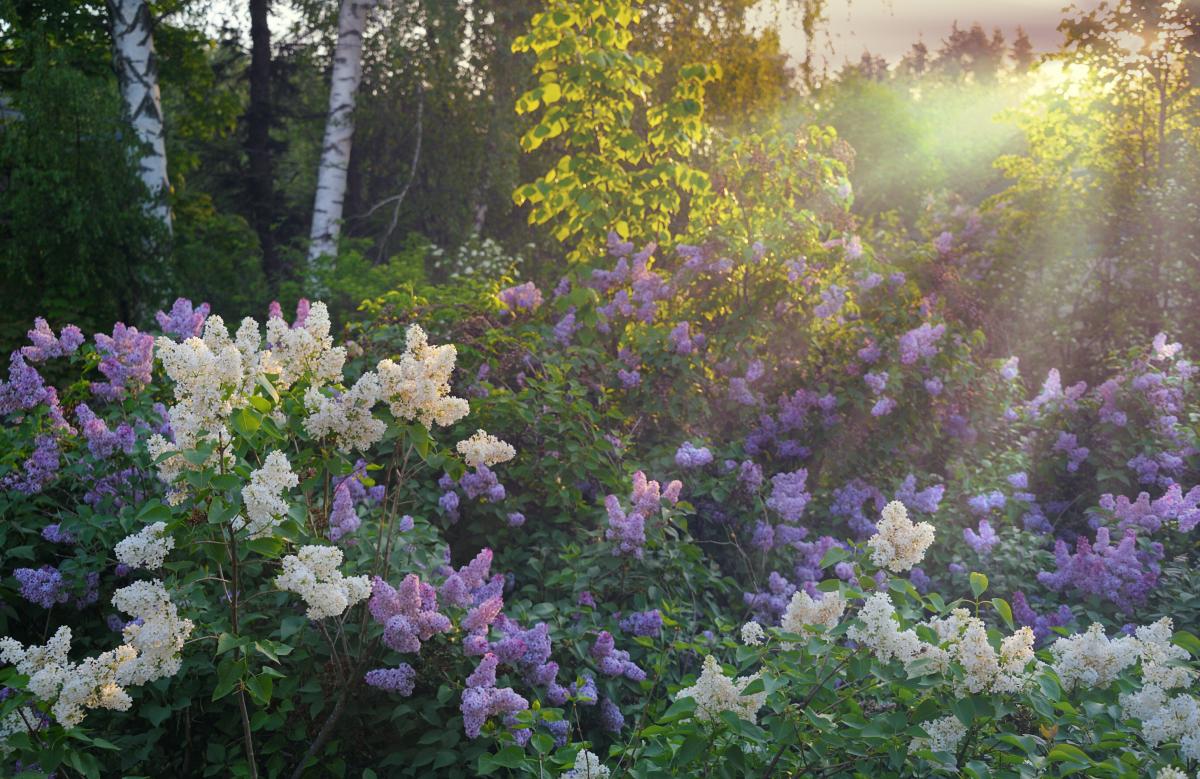 Folk omens in May 2022 / Photo ua.depositphotos.com
May 1 – Kuzmin's day. If you wet your head with rainwater on May 1, your hair will grow faster. On this date, the Slavs began sowing beets and carrots, only women did this. People believed that if the beginning of May turned out to be cold, the year would be fertile.
May 2 – Ivan the Old Cave. It was necessary to lay a canvas on the field, and put a loaf or a pie on it – gifts to spring. She will give a good harvest in return. If wild ducks build their nests close to the water on this day, the summer will be dry.
May 3 – Fedorov Day or "Call of the Ancestors". On this date, the Slavs could communicate with deceased relatives, it was customary to go to their graves. Cones on spruce in large quantities – to rich bread; on a pine – rye will be good.
Read also: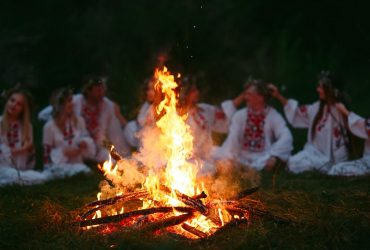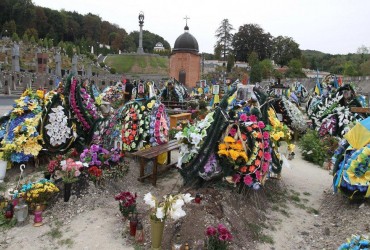 May 4 – Fedor-lyalnik. On this date, the Slavs cursed evil spirits and drove them away from their homes. It was also the time for "real time" – a period of fun, games and dances. If bird cherry blooms on May 4, it means that the weather will be good in summer.
May 5 – Onion Day. Among the people, people on this date began to plant onions and paid attention to the signs of the weather. You can hear the cuckoo – there will be no frosts, and the thunderstorm promised a good harvest.
May 6 – St. George's Day. Holiday of shepherds, gardeners and farmers. You can not spin, knit and embroider. It is forbidden to swear on St. George's Day – you will call for trouble. Today you need to take care of livestock and in no case take wool in your hands.
May 7 – Evseev day. By this day, people had finished sowing oats and believed in the saying "Oats love even in water, but at the right time" – this meant that it should be sown in any weather. If there are a lot of mosquitoes on Yevsey, there will be a good harvest.
May 8 – Mark Klyuchnik. People believed that this saint has the keys with which he opens the sky and calls on the earth to rain. Therefore, they prayed to him that there would be no drought in the summer. We watched the weather – a green rainbow foreshadowed many showers.
May 9 – Glafira Goroshnitsa. It was on this date that early varieties of potatoes and peas were planted. Loud and frequent cuckoo cuckooing – to warm, clear days.
May 10 – Semyon Ranopashets. From that day on, plowing began in Russia, people sowed bread, but only in warm weather and in warm soil. They also believed that bread can be sown when the forest is dressed in leaves. According to some beliefs, it was impossible to sing while working in the field – there would be no harvest.
May 11 – Berezosok. They began to collect birch sap and prepare it for the winter. The Slavs believed that birch sap from the upper branches can cure any disease. If rowan blossomed on this date, there will be a good harvest of oats.
May 12 – Nine healers. The date is dedicated to the day of remembrance of the holy martyrs, they are prayed to be healed of illnesses. Today they read conspiracies and think not only about work, but also peace of mind, so everything needs to be done in moderation.
May 13 – Yakov Teply. From that day (from April 30, according to the old style), any matchmaking and weddings ceased, there was a saying among the people: "To marry in May is to suffer all your life." It was also impossible to set off on a journey without taking a dip in the water stored since March – it protected from diseases.
Read also:
May 14 – Eremey Zapashnik. Plowing and sowing of fields continues, and in order for the work to be successful, nothing can be loaned today. If the weather is bad on Yeremey, the winter will be severe.
May 15 – Boris and Gleb. Folk holiday in honor of the Kyiv princes – the sons of Vladimir Svyatoslavovich. From that day on, cucumbers and pumpkins were planted, and the fields continued to be sown. There was a saying among the people: "Boris and Gleb sow bread."
May 16 – Mavra Nursery or Mavra Thrush. Housewives today plant cabbages and vegetables, some sprinkle the beds with holy water to protect them from pests. It is also believed that it is today that cows give the most delicious milk.
May 17 – Pelageya the intercessor. Honoring the memory of a saint who protected innocent girls and birds. A person born on May 17 can learn to understand the language of animals. If maple blossoms today, you can plant beets.
May 18 – Arina Kapustnitsa or Arina Rassadnitsa. Today, like May 16, you need to plant cabbage and cucumbers. Be sure to plant nettles along the edges of the beds so that it drives away evil spirits. If the weather is bad in Arina, there will be a good harvest of bread.
May 19 – Job Goroshnik. On this date, they continued to sow peas, because this crop was available to everyone, even the poor. The Slavs paid attention to the amount of dew. If there is a lot of it, cucumbers will be born.
May 20 – Bathing suit. On May 20, our ancestors bathed horses in the river and poured clean water on themselves. It was believed that such a ritual would provide health for a whole year. If May 20 falls on a growing moon, then there will be a good harvest of vegetables.
May 21 – Ivan Dolgy. On this day, the Slavs sowed fields with wheat. This was especially true if the bird cherry began to bloom. Wealthy people baked pies on May 21 and treated them to travelers, as well as to the poor. In the old days, it was believed that if a lost traveler approaches the house, then the family will live in prosperity.
May 22 – Nikola Veshny. From that day on, herbs began to grow well, they were patronized by Nikolai Ugodnik. People said: "We have two Nikolas – one with grass, the other with winter." It was also customary to bake pies with buckwheat porridge.
May 23 – the name day of Mother Raw Earth. On this date, the Slavs especially took care of the land and did not work in the field, did nothing that could injure the soil. They went to the forests for medicinal herbs, collecting them, asking for blessings from the Gods.
May 24 – Moky Wet. It was forbidden to work in the field, and for those who violate the ban, the hail will knock out all the crops. If it rains on May 24, you need to swim under it – your health will become stronger, and your well-being will be better. The foggy day of Mokiya promised a damp and rainy summer.
May 25 – Ryabinovka or Water Lily. Today it was possible to plant a mountain ash on the site or bring branches home – a talisman against evil spirits. If on this date water lilies appear in the swamps, then there will be no more frosts.
May 26 – Lukerya. According to signs, the first mosquitoes appear on this day. People believed in the saying: "If there are a lot of mosquitoes on Lukerya, cook boxes for berries; if there are a lot of midges, cook baskets for mushrooms."
May 27 – Sidor Bokogrey. From this date, the northern winds stop blowing, which means that warm weather persists. If the swallows begin to return from May 27, then the heat has finally come. Moreover, the sign does not work if you saw only one swallow.
May 28 – Pahom Warm. On May 28, the Slavs finished sowing wheat, and it was impossible to plant other crops – everything except wheat would be lost. If juniper blossoms today, barley can be sown.
May 29 – Fedor Zhitnik. This day is the last date when spring crops can be sown. In honor of the holiday, the hostesses laid tables and served porridge – barley, semolina, buckwheat or millet. It was believed that if rowan blossoms on May 29, there will be no more cold weather.
May 30 – Evdokia the whistle. Our ancestors said that today snakes come out of their hiding places, and a person born on May 30 can speak rain. If the weather is cool on Evdokia, expect hail in the summer.
May 31 – Fedot Ovsyanik. Today, the oak is especially revered – the Slavs repeatedly came to this tree, as to a place of power, or played weddings under it. Flax was also given special importance – it was customary to sow it on May 31.
You may also be interested in the news: