The night before, Russia fired nearly two dozen rockets into Ukraine.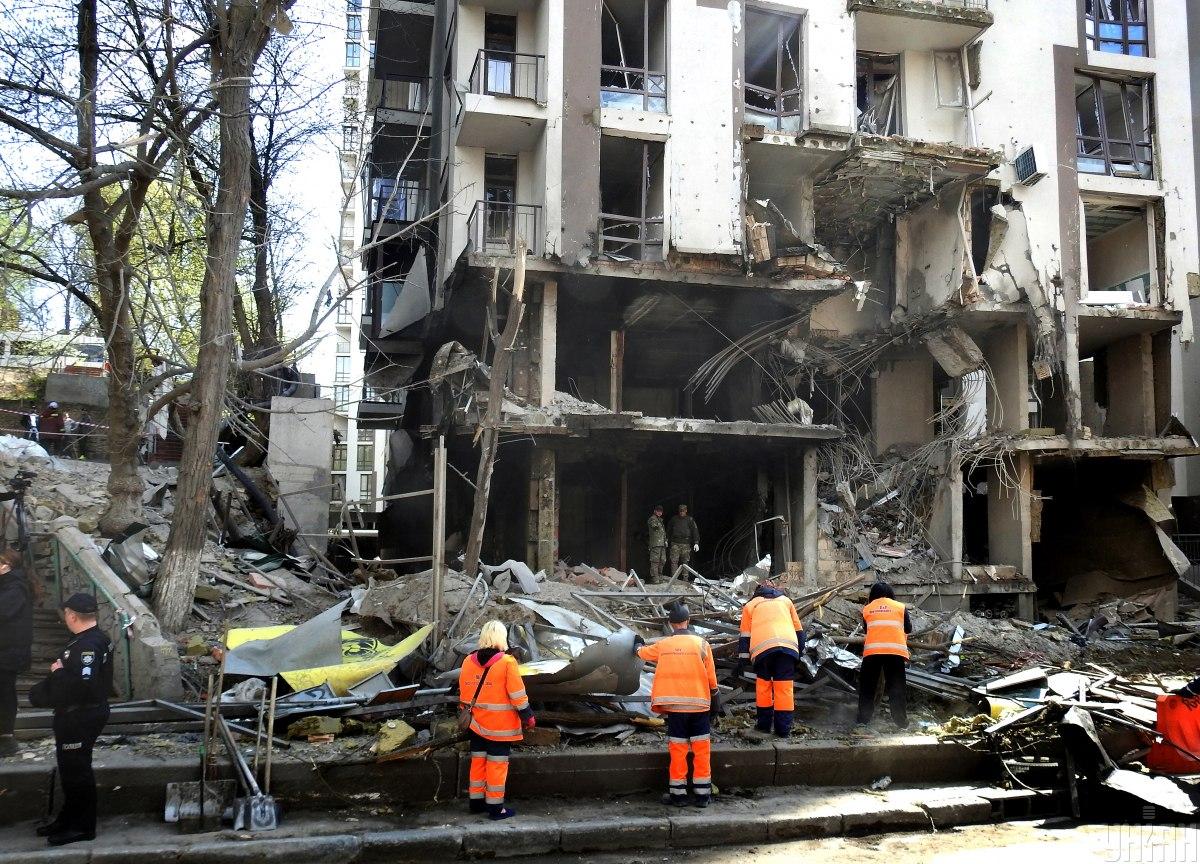 The consequences of the recent shelling of Kyiv / photo UNIAN (Alexander Sinitsa)
New massive rocket attacks on the territory of Ukraine by Russia may be associated with two factors, military expert Oleg Zhdanov said.
He called Putin's yesterday's conversation with French President Macron the first.
"I think that such outbreaks of aggression and such rocket attacks will occur until the end of the war, unfortunately. There is a reason: the conversation with Macron, apparently, inspired Putin in his intentions to conquer Ukraine or occupy. Therefore, we received such an answer," he said. Zhdanov site "Today".
Another "reason" for the shelling, he called the unsuccessful recent trip of the Chief of the General Staff of the Russian Armed Forces to Izyum, where he fell under our fire raid.
According to the expert, Ukraine should now resolve the issue with partners in order to receive anti-missile weapons under Lend-Lease in order to defend itself. Zhdanov notes that it is necessary to accelerate the supply of weapons.
Read also:
"It is necessary to set, for example, such frameworks and such conditions that we receive military-technical assistance from them, so if they want this assistance not to fly into the air, it must be protected. accelerate this process," he said.
As reported, for launching missile strikes on Ukraine on the evening of May 3, Russia attracted strategic bombers from the Caspian region and other military means. Approximately 18 missiles were fired, which hit the infrastructure facilities of the Dnepropetrovsk, Kirovograd, Lvov, Vinnitsa, Kyiv and Transcarpathian regions. Also, rocket strikes were carried out from other means on the Odessa and Donetsk regions," the Air Force Command of the Armed Forces of Ukraine said in a statement.