Among other options for the Russian Federation is the announcement of full control over Mariupol.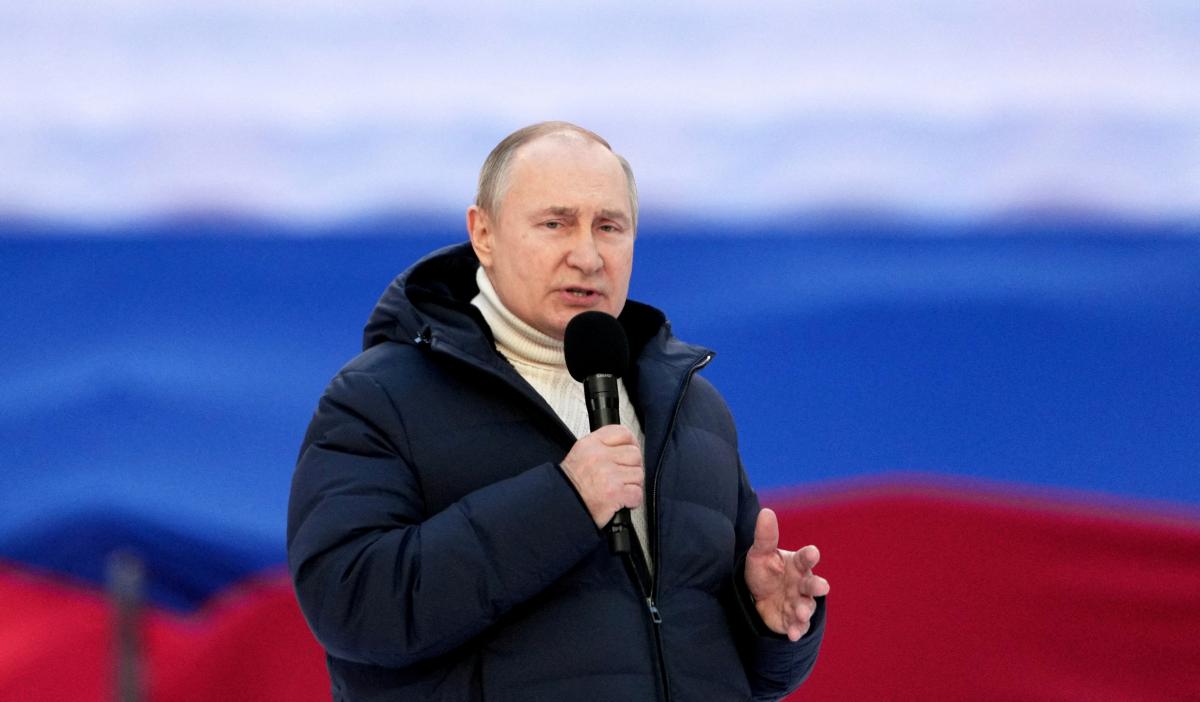 Putin uses the symbolic meaning of May 9 / photo REUTERS
Russian President Vladimir Putin may officially declare war on Ukraine as early as May 9.
So say American and Western officials, writes CNN.
Putin could move to formally declare war on Ukraine as early as May 9, which would provide an opportunity to fully mobilize Russian reserve forces during their attempt to conquer eastern and southern Ukraine, US and Western officials say.
Western officials have long believed that Putin is using the day's symbolic meaning and propaganda value to announce a military achievement in Ukraine, a major escalation in hostilities, or both.
Officials have begun discussing one scenario, which is that Putin officially declares war on Ukraine on May 9th. Now Russian officials insist that the conflict is just a "special military operation" for the purpose of "denazification".
"I think he's going to try and get out of his 'special operation,'" British Defense Secretary Ben Wallace told LBC Radio last week. I need more people. I need more Russian cannon fodder."
According to the media, a formal declaration of war on May 9 could strengthen Russian citizens and increase the popularity of the invasion. It would also, under Russian law, allow Putin to mobilize reserve forces and draft conscripts that officials say Russia badly needs amid a labor shortage.
Other options for May 9 include annexing the occupied territories of Lugansk and Donetsk, intensifying the attack on Odessa in the south, or declaring full control of Mariupol.
Read also:
US State Department spokesman Ned Price said there are "good reasons to believe that the Russians will do their best to use" May 9 for propaganda purposes.
"We've seen the Russians really redouble their propaganda efforts, probably, almost certainly, to distract themselves from their tactical and strategic failures on the battlefield in Ukraine," Price said at a State Department briefing.
Price added that he "saw the suggestion that Russia might formally declare war" on May 9 and said that "it would be a great irony if Moscow used the opportunity of 'Victory Day' to declare war, which in itself allowed they should increase the number of conscripts in a way that they are unable to do now, in a way that would be tantamount to showing the world that their military efforts are failing, that they are getting entangled in their military campaign and military goals."
"I'm pretty sure we'll hear more from Moscow by May 9," Price added.
"I'm pretty sure you'll hear more from the United States, from our partners, including our NATO partners, also by May 9," he concluded.
Recall, US Ambassador to the OSCE Michael Carpenter said that the United States has highly credible intelligence reports that Russia will try to annex Lugansk and Donetsk "somewhere in mid-May." There are also indications that Russia may be planning to proclaim and annex a "people's republic" in Kherson.
You may also be interested in the news: