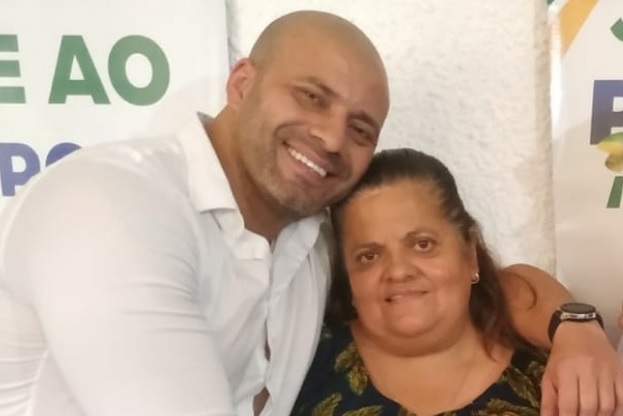 Federal deputy Daniel Silveira (PTB-RJ), and his mother, Matildes Silveira Facebook Matildes Silveira/Reproduction
While the federal deputy Daniel Silveira (PTB-RJ) parades through the Chamber without an electronic anklet, in disregard of a decision by the minister Alexandre de Moraesof the Federal Supreme Court (STF), the parliamentarian's mother also does not insist on complying with the magistrate's orders. Matildes da Silva Silveira, known as Tia Matildes, refused to testify to the Federal Police in the investigation that investigates 30 violations of Silveira's use of the anklet, which would have taken place between April and May 2021.
In the case of the deputy's mother, however, there is a legal basis for refusing to speak to investigators. According to the PF, Matildes' lawyer, who also defends Daniel Silveira, invoked article 206 of the Criminal Procedure Code, according to which family members of investigated persons, including mothers, are not required to testify as witnesses.
Matildes' virtual testimony was scheduled for March 31 and the PF tried to contact her twice, through WhatsApp, to schedule it. In the face of the notifications, her defense questioned her contacts and began to claim that she was suffering illegal constraints from the PF at the behest of Moraes. On April 11, the delegate conducting the investigation, Cristiano de Souza Elói, said that her hearing was "impaired" in view of the argument presented by the lawyer.
In the course of the investigations, which found three dozen intercurrences with Silveira's electronic anklet, the congressman explained that in one of the infractions mentioned, he left his house, in Petrópolis, to visit Matildes at her house, in the neighborhood, due to alleged problems with health that she went through. This Monday, 2, at the request of the PF, Alexandre de Moraes extended the investigation for another 60 days.
Continues after advertising