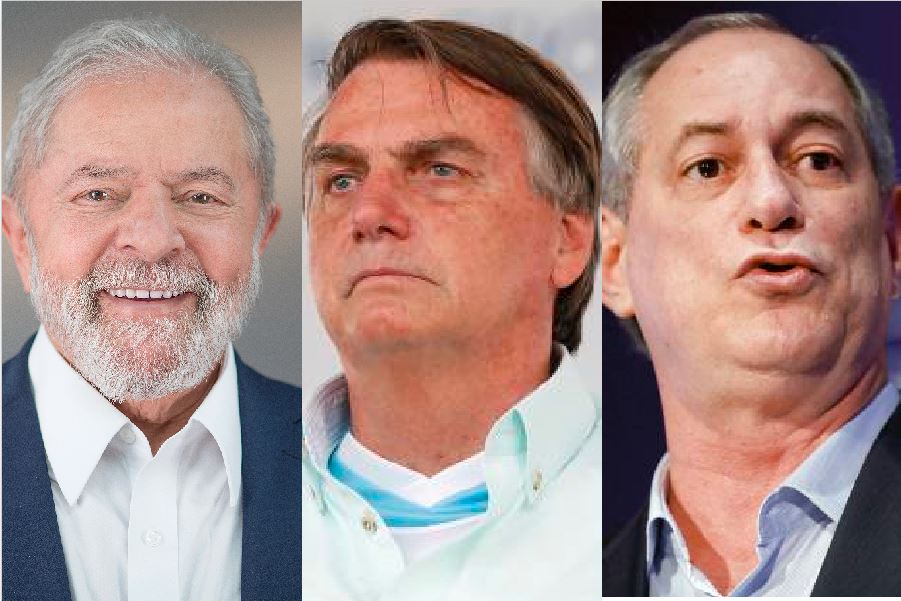 The presidential candidates Lula, Bolsonaro and Ciro Reproduction/Reproduction
Exactly five months before elections October 2nd, the electorate is still divided between the former president Lula (EN) and the current president Jair Bolsonaro (PL) — at least, that's what the behavior of Brazilians on the internet points out.
according to Google Trends, both were the pre-candidates that led the searches on the platform in the last week – the same trend as in recent months. Third-way candidates, such as Cyrus Gomes (PDT) e Sergio Moro (União Brasil) reproduce a position already seen in the surveys, appearing far behind the top of the ranking.
Rocked by the samba school parade golden roses, which featured a president "turning an alligator" in the presentation, the search for the name Bolsonaro had several spikes in popularity on Google. On the other hand, Lula's growth — although smaller — in search engine searches is due to the decision of the ONU against Sergio Moro and the PT meeting with the influencer Deolane Bezerra.
In the flashlight, Ciro was leveraged by the episode of aggression and exchange of cursing at Agrishow and, Moro, even further back, appears in the aftermath of the UN affair.
Continues after advertising