Anna Trincher presented a poignant video work.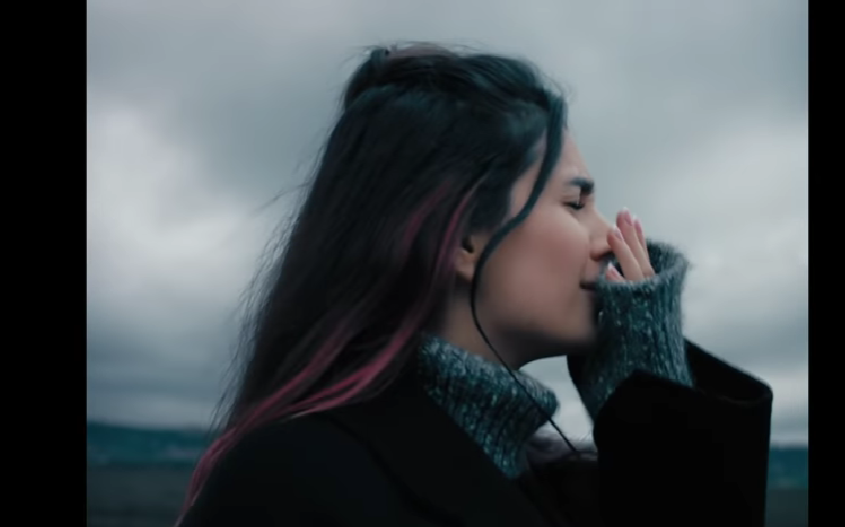 Anna Trincher / YouTube Screenshot
Fragile on the outside, but strong and courageous inside – this is exactly what every Ukrainian woman is now, waiting for her beloved hero from the war. The mood video "Don't leave it" is a cry from the soul of an unbending Ukrainian heroine who prays every day for her protector. From the desperate line from the song: "Don't leave me alone…" it hurts the heart – for the unbearable suffering of all who came face to face with the war.
"Millions of Ukrainian women are now waiting for their men from the front, they are daily in anxiety, stress and do not understand whether a new day will come for their loved ones. Waiting has turned into a moment of eternal walking into an immense destination. Today's events seem to be the plot of some dramatic film, but , unfortunately, this is the reality, the heroes of which are Ukrainians," comments Anna Trincher.
With her song, the artist seeks to support every woman who was separated from her beloved by a bloody war. Now Anna visits with her performances shelters with children and women in Western Ukraine, who were forced to leave their homes. The artist already had the opportunity to sing for refugees in Ternopil, Ivano-Frankivsk and Lviv, where she was warmly received, with hugs and tears in her eyes.
"Ukrainian women are incredible. The strongest, brave women with big hearts. Visiting every shelter, I felt unbearable pain, but at the same time, the incredible strength of not only women, but also very young children … We hugged a lot, sang, cried and laughed, forgetting about melancholy at least for an hour. It should not be like this. I want us all to breathe life in a new way after deep suffering, and each hero returns to his female heroine, "says Trincher.
You may also be interested in the news: