Russian propaganda shells found in Chernihiv contained propaganda leaflets from the Chechen war.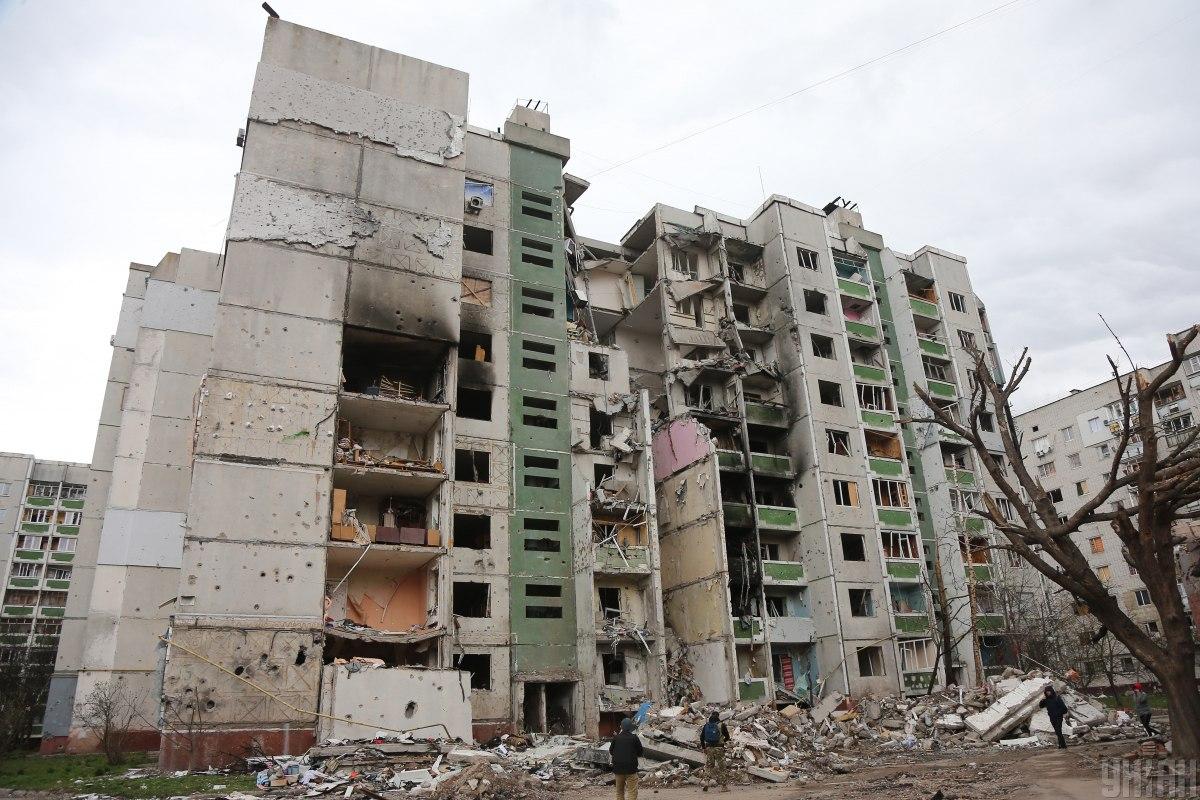 The Russian army fired propaganda shells at Chernihiv / UNIAN photo, Viktor Kovalchuk
The Russian occupiers dropped propaganda shells with propaganda leaflets from the Second Chechen War on Chernihiv and its environs.
This was announced by Ukrainian blogger Anton Ptushkin, who posted on his Facebook a photo of such an "agitation" and a projectile from it.
""Citizens of the Chechen Republic!" This is how a leaflet from a campaign projectile (a red thing in the background) begins, which the Russian army fired at Chernigov and its environs," Ptushkin said.
In the text of the Russian leaflet, residents of Chechnya are told that they are allegedly "trying to be drawn into an armed confrontation with the federal troops" and "forced to defend interests that are alien" to them. The Russian invaders also add that "peaceful life is better than war."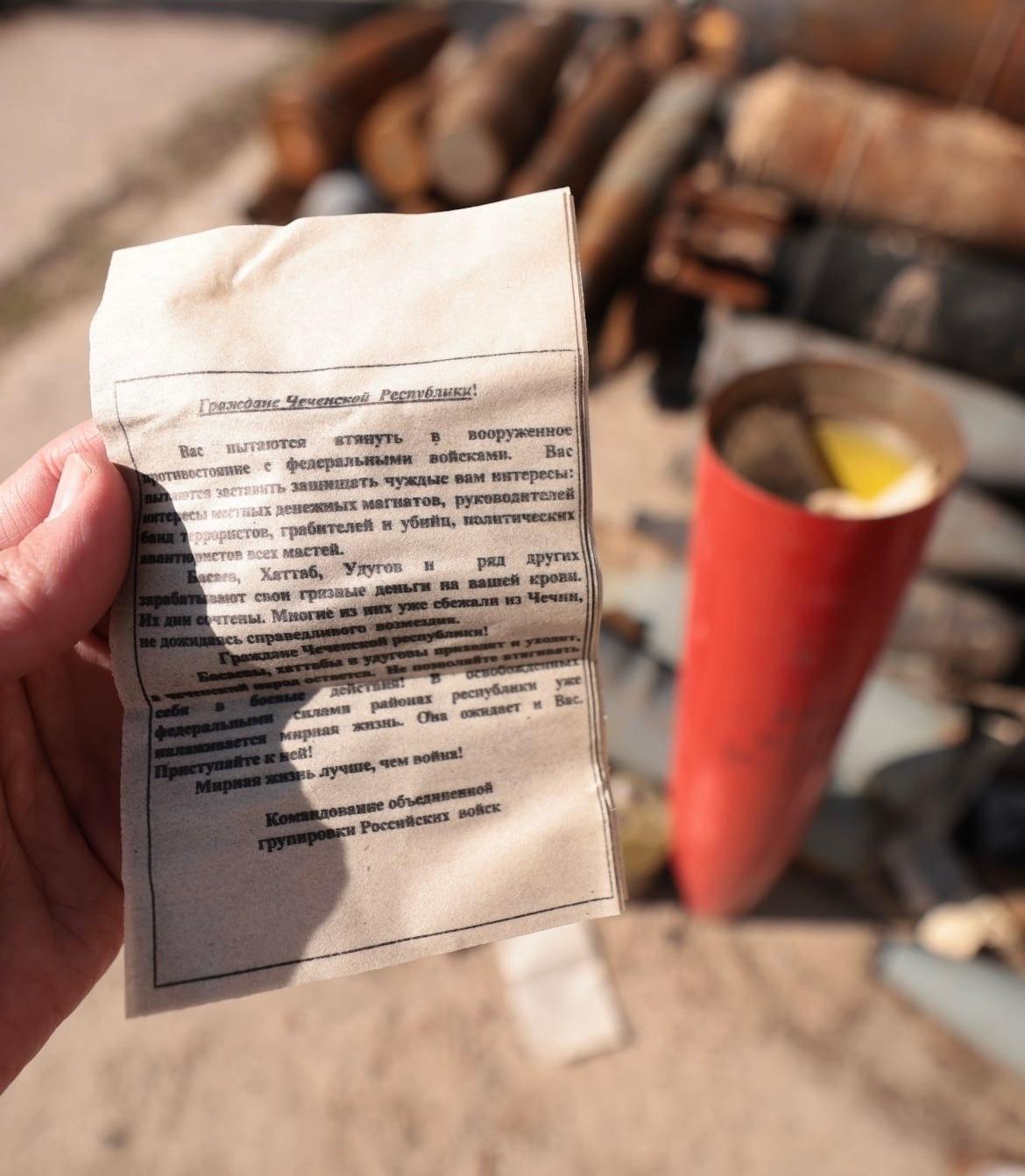 photo facebook.com/ptuxerman
"I don't know how shells from the Second Chechen War ended up in Ukraine, but I recommend reading the text. It's some kind of surreal," Ptushkin added.
Read also:
Russia's war against Ukraine
As UNIAN reported earlier, on February 24, Russia invaded Ukraine. Putin called the war against a sovereign state a "special military operation" supposedly designed to "demilitarize" and "denazify" the country.
With unprecedented audacity and cruelty, the invaders are shelling residential areas of Ukrainian cities and towns, using artillery, multiple launch rocket systems and ballistic missiles.
Almost 5 million Ukrainians fleeing the war left their homes and went abroad, and millions more became internally displaced persons. According to UN estimates, as of April 28, as a result of the actions of Russian invaders in Ukraine, the death of 2,787 civilians has been confirmed by name. 3152 people were injured.
You may also be interested in the news: