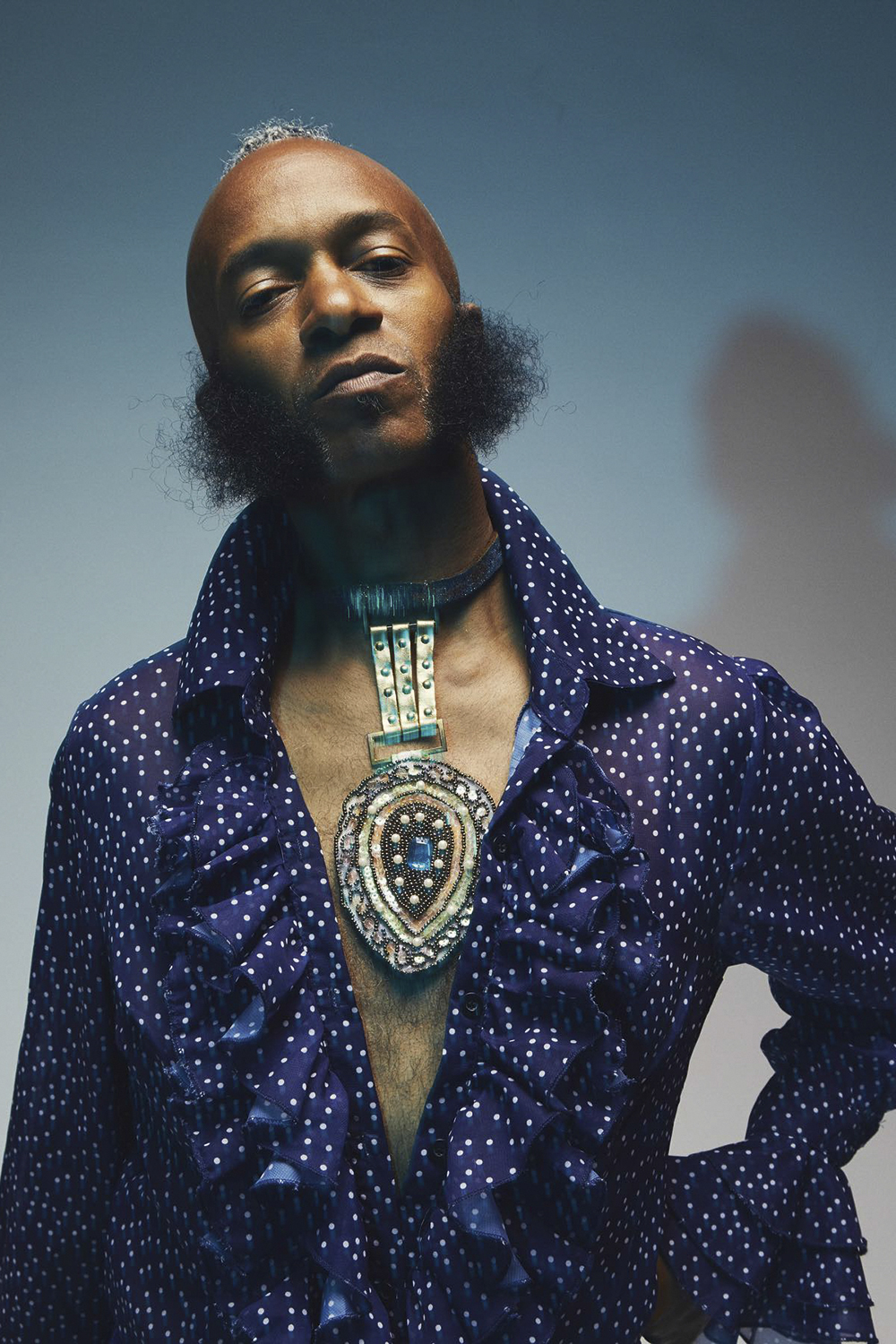 REDEMPTION – The artist: " I'm just a middle-aged guy who played on the street" – Travis Shinn Photography/.
Lying on a shabby mattress inside a chicken coop, the enslaved black Grandfather Courage counts the hours to find himself hidden in the forest with the great love of his life, the white servant and Scottish descendant Grandma Gallamore. Romance is prohibited by the American racist laws of the mid-1700s. When the couple is discovered, Courage sets off on a frantic flight, pursued relentlessly by his tormentors. This cinematic storyline is featured in the forty-minute visual album White Jesus Black Problems, set to be released on June 3. And it is inspired by the saga of the ancestors of its author: the American musician known by the nickname of Fantastic Negrito. The artist's given name, Xavier Amin Dphrepaulezz, came from his father, a Muslim immigrant from Somalia. But in retracing the maternal genealogy, he discovered the connection with slavery. "When I looked for my mother's origins, I was surprised to see that everyone was free black thanks to that mixed-race couple," he told VEJA.
Please Don't Be Dead [Disco de Vinil]
The Last Days Of Oakland [Disco de Vinil]
Xavier's own story would make a movie. At 54, this is only the fifth album he has released under the persona of Negrito. The eighth of fifteen children, he was educated under the strict commandments of the Muslim religion. Raised in Oakland, California, he sold drugs as a teenager and was arrested. Thanks to Prince's passion for music, however, he taught himself to play the guitar and sang in the streets for change. In 1996, he released his first album, still under the name Xavier. But a serious car accident three years later would leave him in a coma and damage his hands, preventing him from playing again. To get back on his feet, he set up an illegal nightclub in Los Angeles and moved to a legal marijuana farm. In 2015, the turning point finally came: a show on a radio show made him pop. In the following years, he won three Grammy Awards. Today, he is one of the most celebrated blues musicians in the United States.
Have You Lost Your Mind Yet? [Disco de Vinil]
Discovering the history of their ancestors was almost a miracle. "It is not easy to trace the ancestry of African Americans at this distance in time. There was an erasure of history," he says. Like a rock opera, all the lyrics of the ambitious new album merge into Negrito's guitar. The artist travels with virtuosity from a funk vibe à la James Brown to vocals that refer to the pioneers of bluegrass. "I have nothing to lose. I'm just a middle-aged guy who played on the street. And now they like my music," he says. Past relatives should be proud.
Published in VEJA of May 4, 2022, issue no. 2787
CLICK THE IMAGES BELOW TO PURCHASE
* Editora Abril has a partnership with Amazon, in which it receives a percentage of sales made through its websites. This does not change, in any way, the assessment carried out by VEJA on the products or services in question, which prices and stock refer to the moment of publication of this content.
Continues after advertising
Copyright © Abril Mídia S A. All rights reserved.
Quality and reliable information, just one click away. Subscribe SEE.