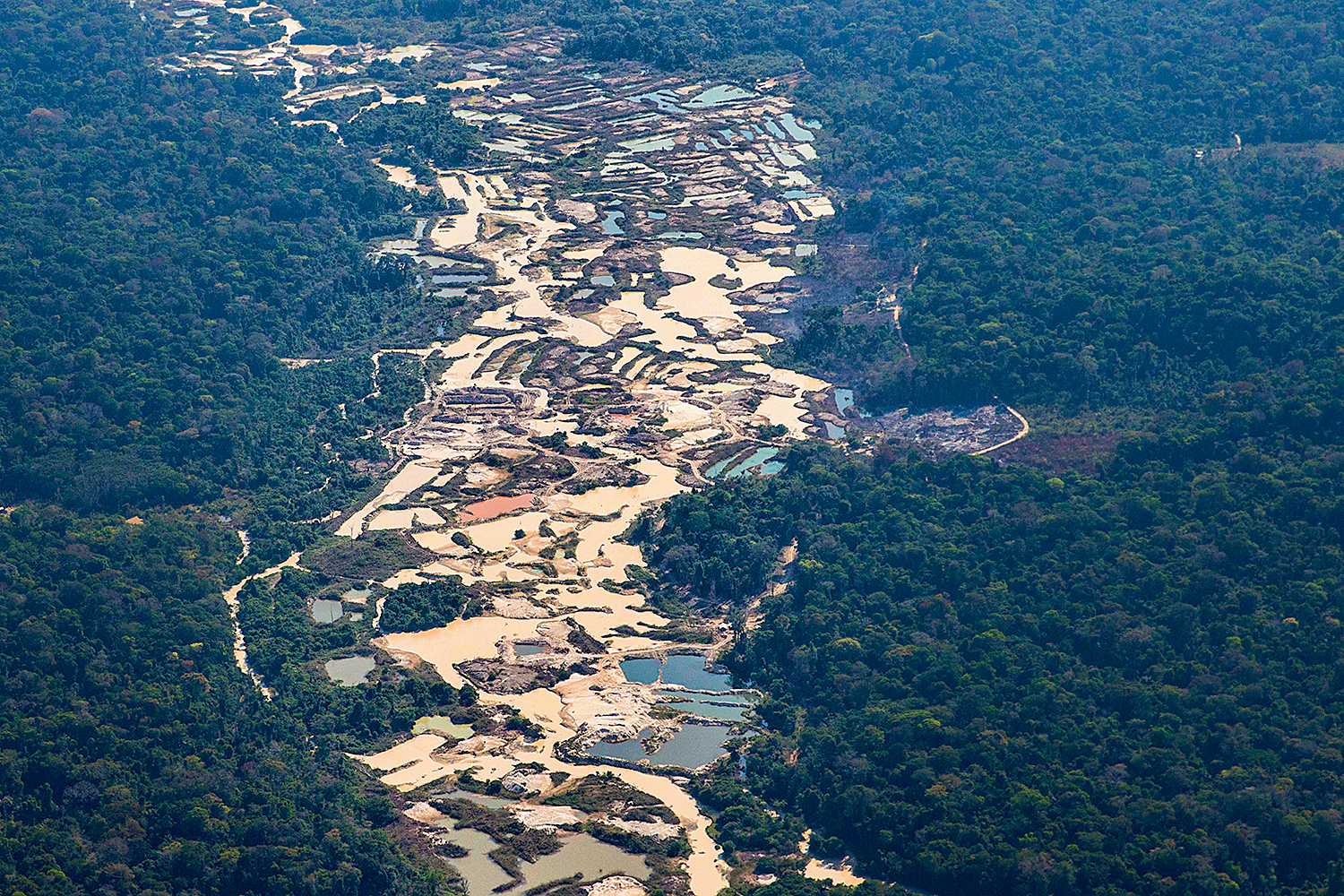 NOVO PROGRESSO- PA – Brazil – August 05, 2020: Concentration of numerous mining sites in Novo Progresso, photographed from a FAB helicopter that was carrying out an operation to combat illegal mining in Pará. PHOTO: Caio Guatelli. Caio Guatelli / VEJA
To please Jair Bolsonaro, the head of the Environment, Joaquim Leite, has avoided including topics related to the Amazon in his priority agenda of the ministry.
With the forest taken over by illegal mining, as VEJA showed last week, and by the plague of deforestation, the minister believes it is more appropriate to raise flags such as garbage recycling, solid waste management, beach cleaning, electronic waste collection…
The topics are important, but the Minister of the Environment, in the view of even close assistants in the portfolio, should be committed to managing the crisis that is taking over the Amazon.
As head of the Environment, Leite has the institutional role of always raising the debate on the serious problems of the Amazon. In order not to fight with the boss, however, he chooses silence.
"A minister of the Environment who is not in the press every day fighting this advance of crime in the Amazon territory, shouldn't even be sitting in his chair", says an important figure from the ministry.
Continues after advertising