"Apparently, in order for the residents to have something to kindle a fire for cooking on the street," the mayor's adviser noted.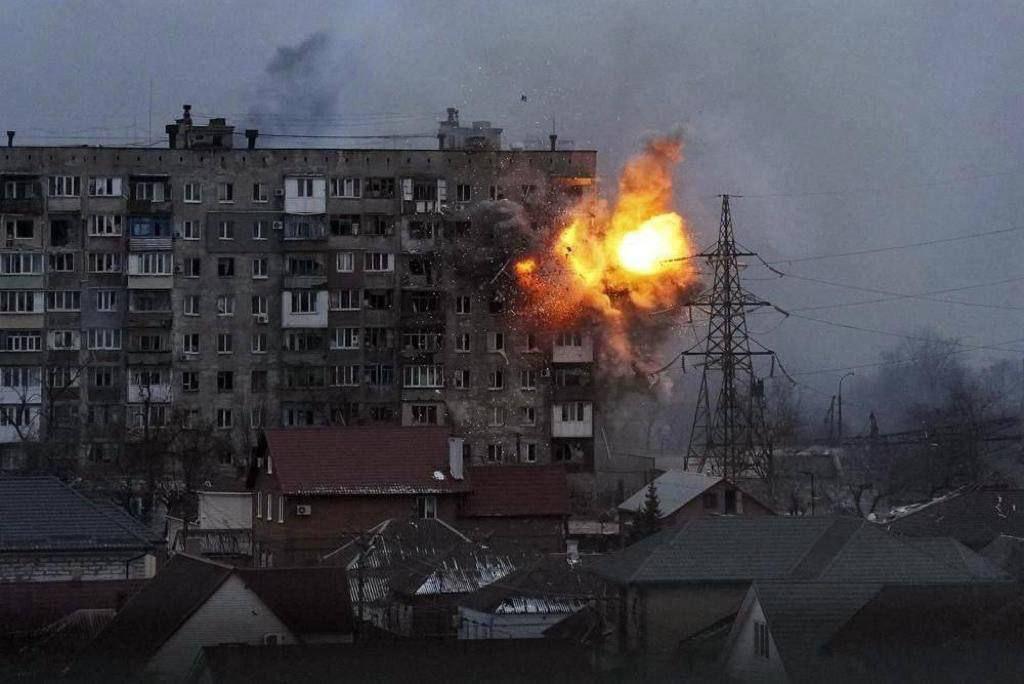 The occupiers distribute newspapers with propaganda in Mariupol / photo t.me/Pravda_Gerashchenko
In Mariupol, the invaders are distributing propaganda press.
This was told by the adviser to the mayor Petr Andryushchenko on his Facebook page.
"At that time, the occupiers began to "return civilization" to Mariupol. Well, civilization. Distribute propaganda on paper, because calling it newspapers would offend the media. Apparently, so that the residents had something to light a fire to cook food on the street. DBL BLD," he said.
Andryushchenko also published a photo of one of these "newspapers". On the main page, in particular, there is a heading: "Mariupol with Russia forever!"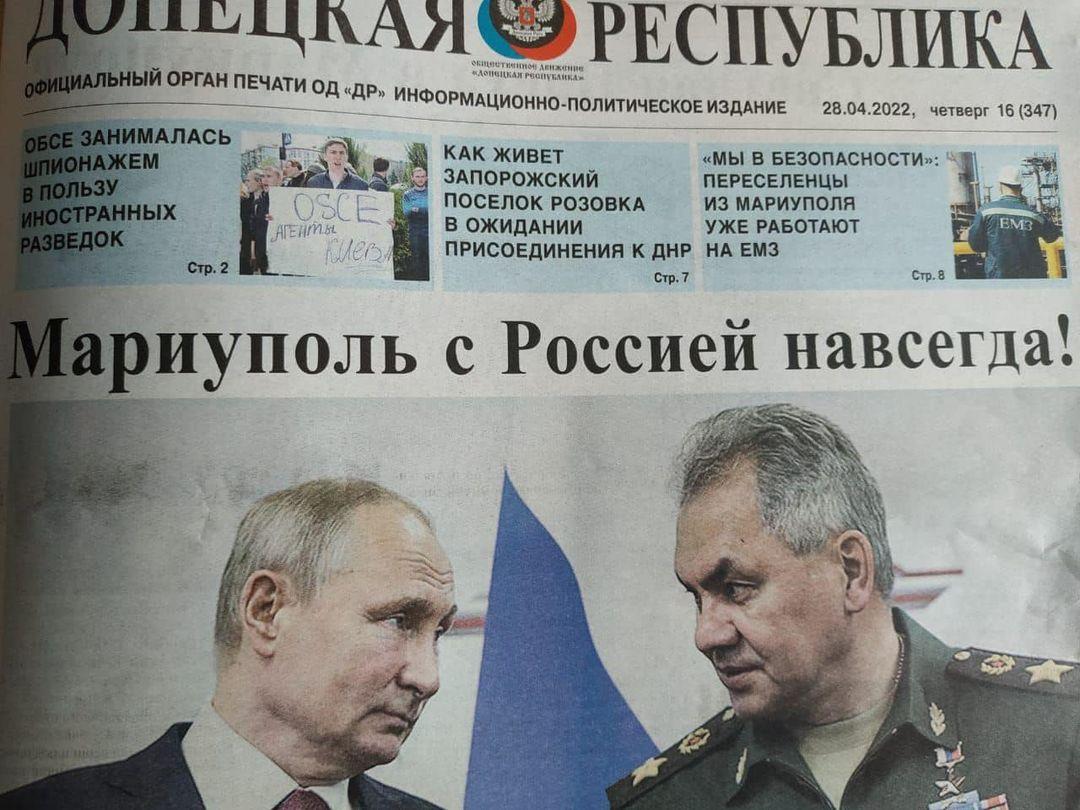 Photo facebook.com/petro.andriushchenko
Earlier, Mayor Vadim Boychenko said that the Russians had set up four filtration camps for the residents of Mariupol, who were deported to Russia, and subjected the civilian population to various tortures. In particular, they are forced to rip off tattoos with stones.
According to Boichenko, since the beginning of the bloody full-scale war unleashed by Russia, more than 20,000 residents of Mariupol have died.
The evacuation of the civilian population from Mariupol, who is not at Azovstal, but in other parts of the city, was postponed to May 2.
You may also be interested in the news: