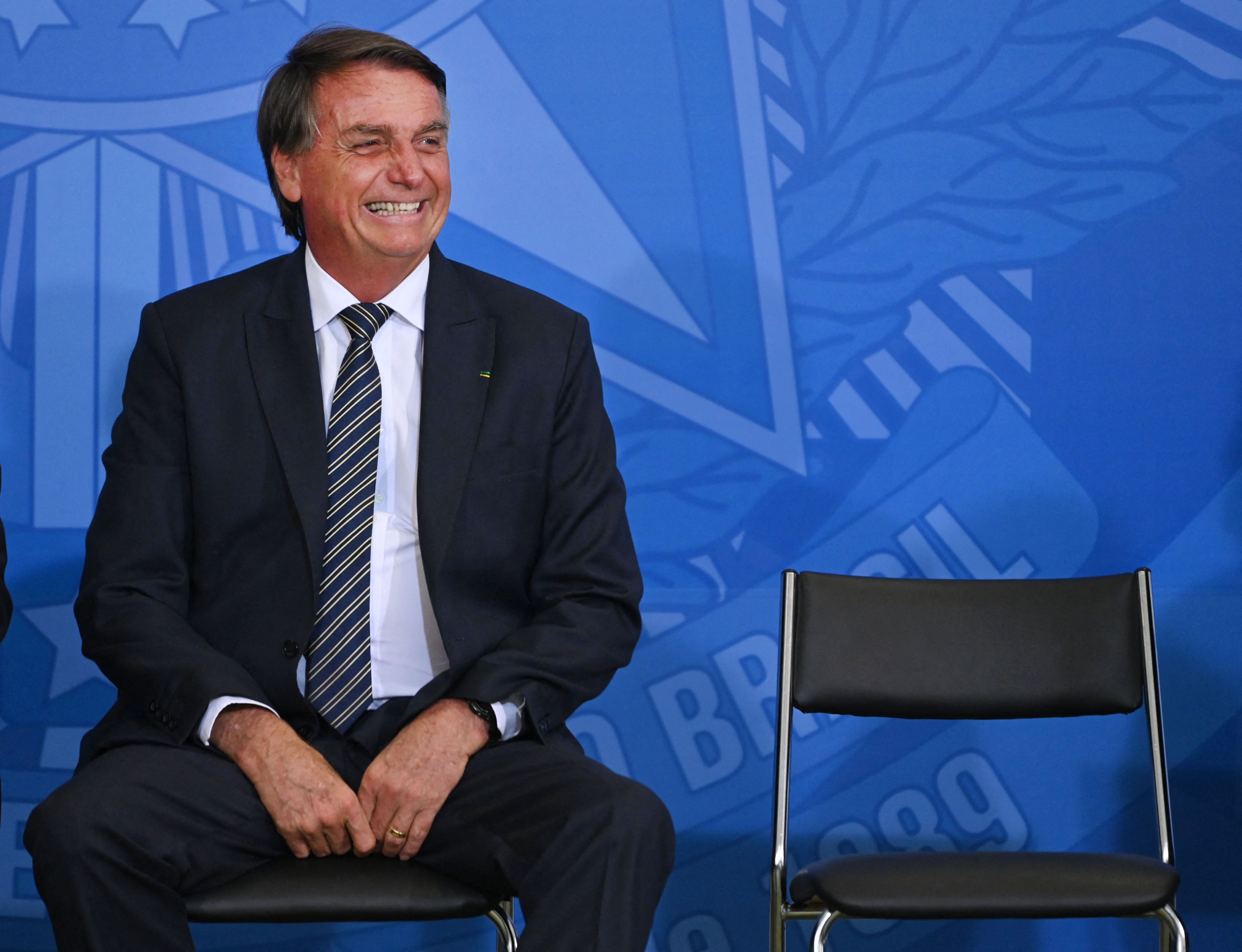 Brazilian President Jair Bolsonaro attends an act in defense of freedom of expression at Planalto Palace in Brasilia, on April 27, 2022. – Brazilian President Jair Bolsonaro defended his decision to grant a pardon to a controversial ally convicted of attacking democratic institutions, saying "I free people who are innocent." The far-right president has come in for criticism since pardoning Congressman Daniel Silveira, a day after the Supreme Court sentenced the 39-year-old lawmaker to eight years and nine months in prison for his role leading a movement calling for the court to be overthrown. (Photo by EVARISTO SA / AFP) Evaristo Sá/AFP
The president Jair Bolsonaro (PL) has something to celebrate in São Paulo, according to a survey carried out by the Paraná Research between the 24th and 29th of April. The evaluation of his government improved among São Paulo, disapproval dropped and he gained five points in voting intentions in the race for president of the Republic.
According to the institute, between the end of March and the end of April, approval for his government jumped from 40.0% to 43.3%, while disapproval dropped from 55.1% to 51.8%. The number of respondents who did not know how to evaluate or did not give an opinion was 4.9%.
When questioned about how they evaluate the government, the percentage of those who classify it as excellent or good jumped from 29.9% to 33.1%, while the rate of those who consider the term to be bad or terrible dropped from 48.1% to 44, 4%. The contingent of those who say that the administration is regular remained at 21.2%. The range of those who do not know or who did not want to give an opinion rose from 0.9% to 1.4%.
As a result of the improvement in his government's assessment, Bolsonaro won voting intentions. In the main scenario, with former governor João Doria as PSDB candidate, Bolsonaro has 35.8% against 34.9% for former president Luiz Inácio Lula da Silva (PT). The difference is within the margin of error of more or less 2.3 percentage points, but in March the two were in inverted positions: the PT had 34.1% against 31.0% for the president – ​​that is, in a month, Bolsonaro won almost five points in the state.
The survey heard 1,820 voters in 78 municipalities in São Paulo, through personal and face-to-face interviews, and was registered with the Superior Electoral Court (TSE), under the number BR-07854/2022.
Continues after advertising