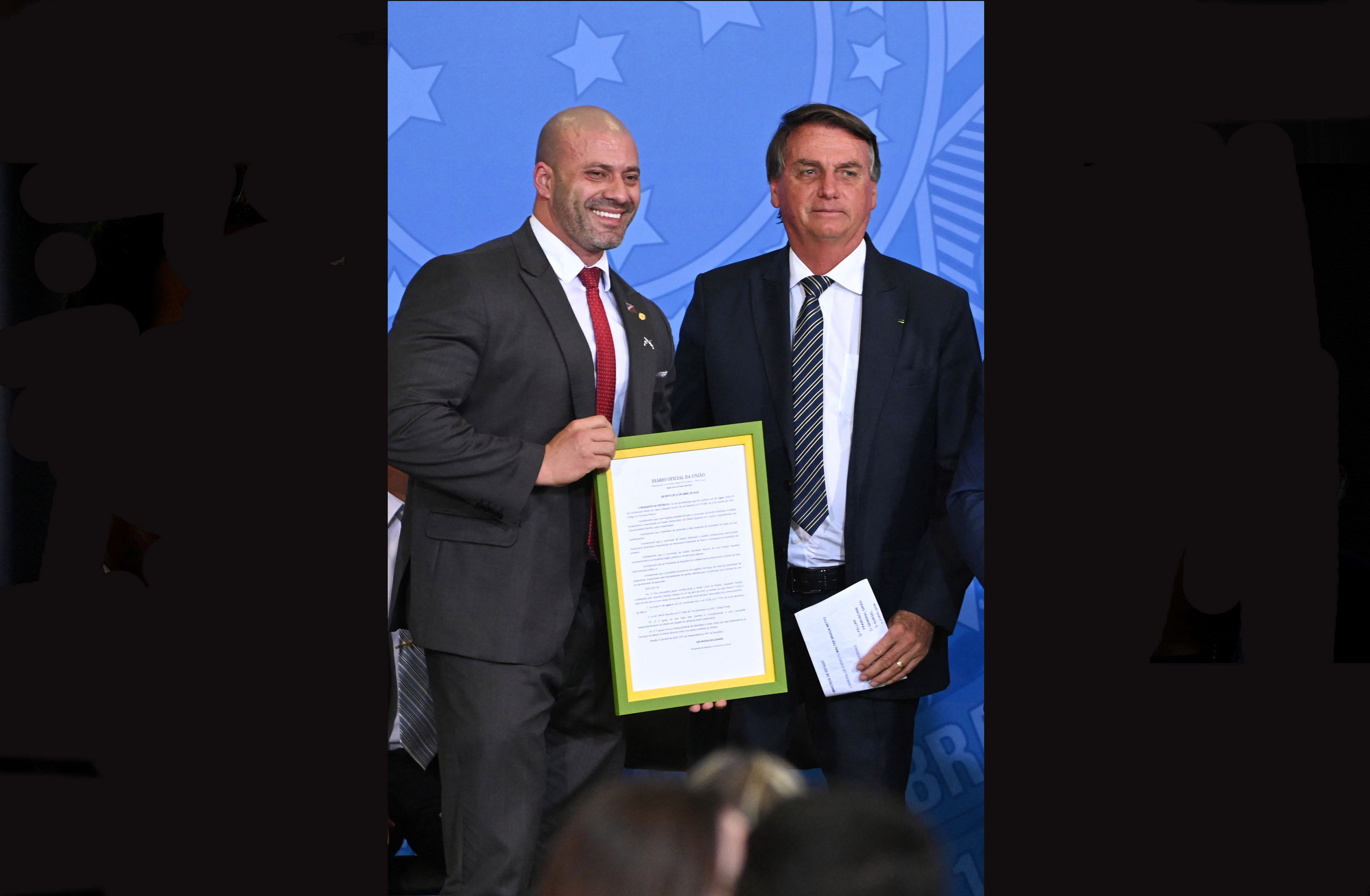 Pardon Bolsonaro and Silveira show pardon to deputy
The defense of deputy Daniel Silveira asked this Sunday, 1, to the minister of the Federal Supreme Court Alexandre de Moraes the shelving of the criminal action that condemned the politician due to attacks on magistrates and encouragement of acts against democracy. The argument of Silveira's lawyers is that the action lost its object after the granting of pardon to the parliamentarian by President Jair Bolsonaro. "Given the broad and unrestricted presidential pardon, there is no need to even talk about appeals to be opposed or filed, by any of the parties, the Public Prosecutor's Office and the defense, since the object of the ill-fated criminal prosecution no longer exists, and there is also no appeal motivation", says the order.
The lawyers also ask for the shelving of other inquiries involving the deputy, the return of seized cell phones and the immediate permission to move accounts on social networks. In the petition, Silveira also requests the return of R$ 100,000 paid in bail in the investigation that investigates violations in the use of electronic anklets.
In the criminal action opened in the STF, Silveira was sentenced to 8 years and 9 months in prison in a closed regime. President Bolsonaro, however, granted the pardon to the parliamentarian, with whom he is allied. But Alexandre de Moraes has already warned that the Supreme Court must still assess the constitutionality of the pardon given to Silveira by Bolsonaro.
Daniel Silveira participated this morning in an act in Brasília with criticism of the STF.
Continues after advertising