The track is included in the new, eighth studio album of the musicians.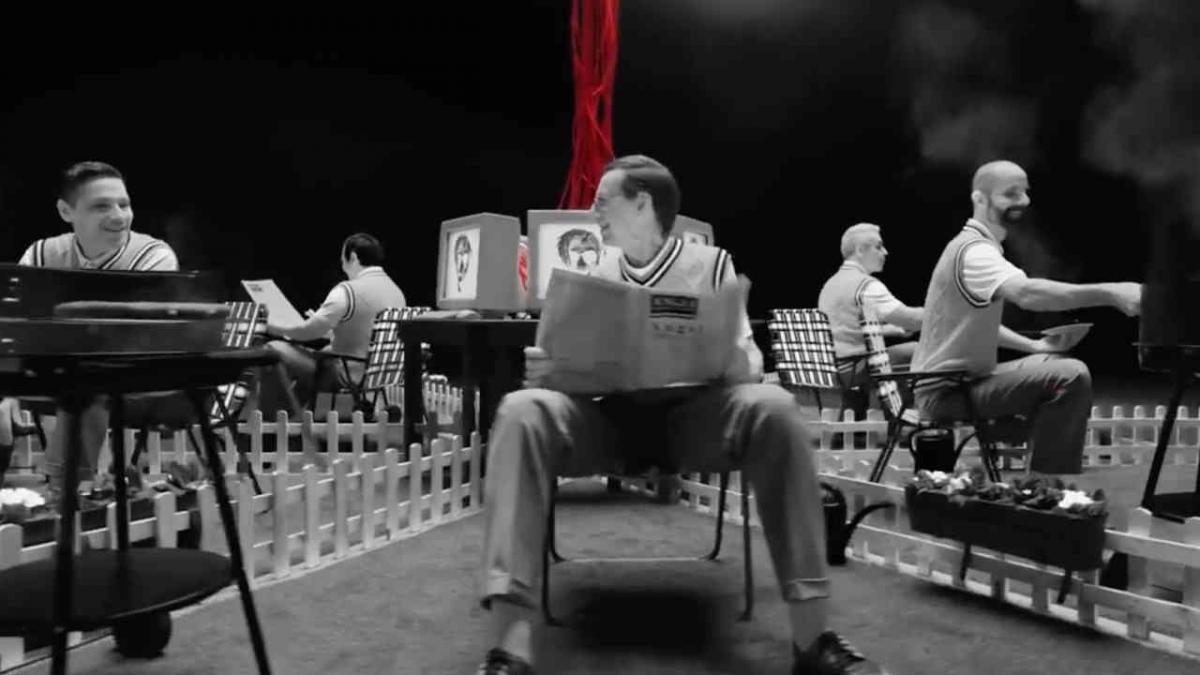 photo: frame from the clip
German metal band Rammstein has released a new video for the track Angst ("Fear" – translated from German), which is included in the new eighth studio album of the musicians.
Clip Angst is designed in red-black-and-white tones. In it, the lead singer of the group, Till Lindemann, is dressed in a straitjacket. He is brought to the podium and raised so that he can recite his speech to society – happy and carefree people change after the leader's speeches are broadcast from the TV. Overwhelmed by fear and panic. They start locking themselves in their houses, building around the wall and buying guns in an attempt to protect themselves.
At the end of the clip, people are already looking at the screen without emotion, without excitement, looking at the horror and suffering on a specific example – the suffering of a woman and a child, fenced with barbed wire.
Recall that in Russia at the Penza State University, curators of student groups were given methodological manuals on how to recognize "threatening" students by external signs.
So, the training manual states that destructive behavior can be spoken of if a student draws "creepy and frightening" pictures or listens to bands such as Rammstein.
You may also be interested in the news: