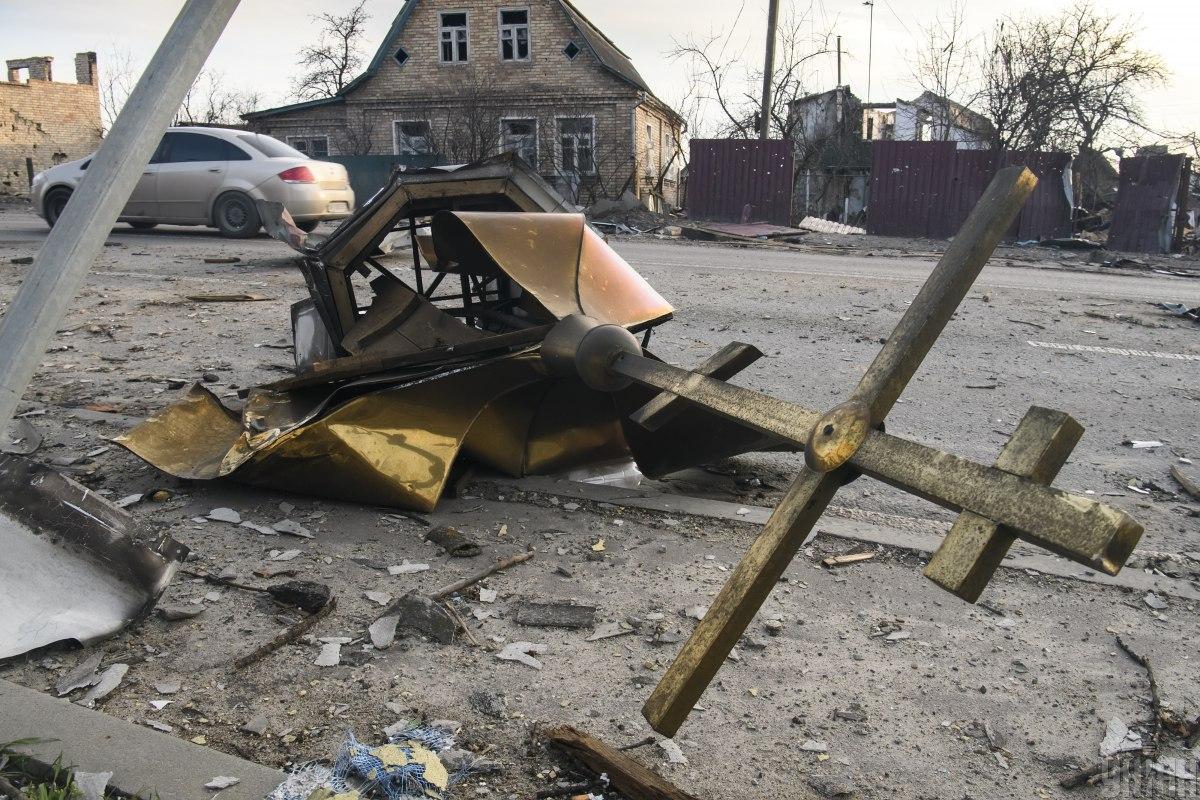 This year, citizens are asked to commemorate loved ones at home or in church.
Consequences of shelling in Gostomel / photo from UNIAN (Vladislav Musienko)
The head of the Gostomel village military administration, Taras Dumenko, said that cemeteries near GostomelGostomel would be closed for memorial days due to the danger of mining.
He said this on the air of the information telethon.
"I ask everyone today not to bring the meeting closer with those whom you want to commemorate. Together with the district military administration, we have decided to close all cemeteries in our district on memorial days, to postpone them (visits to cemeteries by citizens – UNIAN) for a certain period of time until mine clearance, until before it becomes safe," Dumenko said.
He urged people to commemorate their loved ones at home or church, at least this year.
"Therefore, I ask everyone very much: you can commemorate your relatives and friends at home, you can commemorate in church and it is not necessary to visit the graves of loved ones every time, at least this year," said the head of the Gostomel SVA.
Recall that in the liberated Gostomel, the National Guards found a large cache of enemy ammunition.
You may also be interested in news: You may also be interested in news: