The opening of the Duo Drag show, by photographer Paulo Vitale, with portraits of 50 drag queens and 35 video testimonials from some of them, in addition to the launch of the book Drags, will no longer take place on Saturday, 30, in São Paulo. The postponement is due to a court decision determining the suspension of the contract for the administration of the Museum of Sexual Diversity, in São Paulo, where the exhibition, curated by Leonardo Birche, would be on display. In the amount of R$ 30 million, the agreement between the state government and the Odeon Institute, which would manage the cultural equipment for five years, is provisionally suspended.
It all started in December last year, when state deputy Gil Diniz (PL), nicknamed "Carteiro Reaça", filed a lawsuit questioning a project to expand the MDS, in the amount of R$ 9 million. In the argument, Diniz, who is a co-religionist of Jair Bolsonaro, questioned, in addition to the amount considered excessive, the suitability of the Instituto Odeon, a social organization in Rio de Janeiro, which had its accounts questioned when it managed the Municipal Theater of São Paulo. Furthermore, he implied that the museum was a sort of "showroom" for the LGBTQIA+ movement and that the community would be better served by other public policies.
The preliminary decision suspending the contract was accepted by Judge Carmen Cristina Teijeiro, who in her justification reinforced the argument that Odeon had its accounts rejected when she was managing the Municipal de São Paulo. The State Secretariat for Culture and Creative Economy filed an appeal, which was denied. The ministry, however, will appeal again, as it "considers the development of policies for the visibility of LGBTQIA+ culture essential".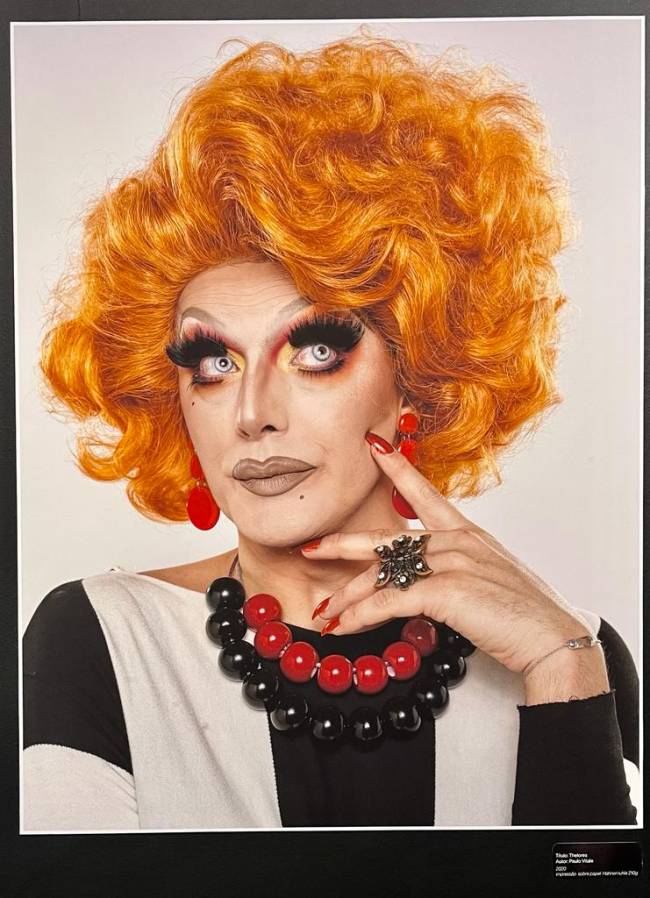 Portrait of drag queen Thelores, part of the Duo Drag exhibition, which would take place at the Museum of Sexual Diversity, in São Paulo – Paulo Vitale/Disclosure
In a note, the secretariat explains that the expansion of the MDS, located at the República Metro Station, in downtown São Paulo, from the current 100 square meters to 540 square meters will allow the holding of long-term multimedia exhibitions, temporary exhibitions and events: "With this, it will be possible to increase the visiting public, promoting historical recovery, social transformation and community development. The museum is the first institution of its kind in Latin America and will be 10 years old in 2022."
The text goes on to say that the selection of the social organization responsible for the management of the Museum of Sexual Diversity followed the current legislation and all the rules of public summons: "It took place between October and December 2021 and the chosen social organization presented all the necessary documentation" .
Continues after advertising
Copyright © Abril Mídia S A. All rights reserved.
Quality and reliable information, just one click away. Subscribe SEE.