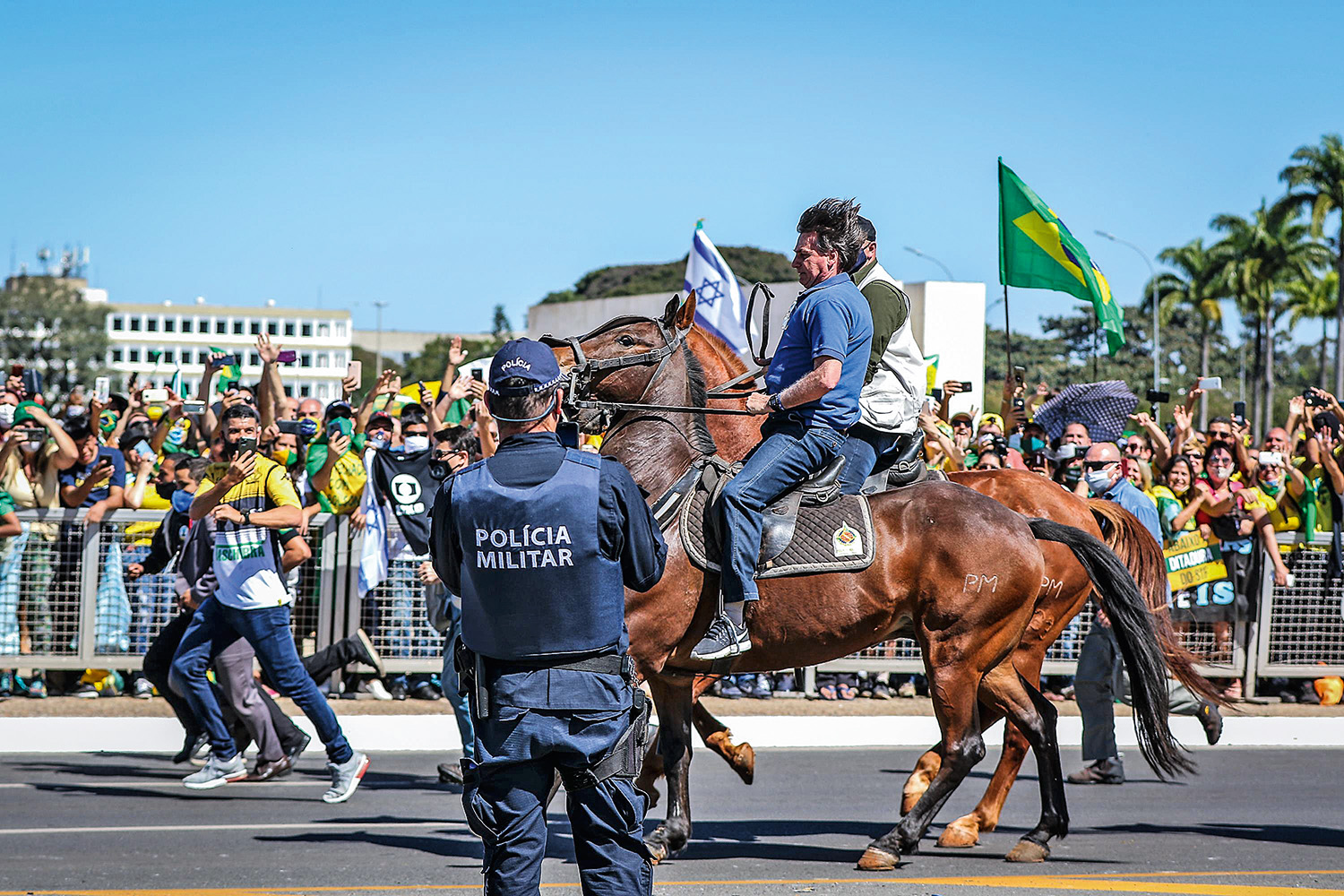 PRESENT – Bolsonaro: horseback riding along with the PM to salute supporters in yet another anti-democratic act Wagner Pires/Futura Press
The city of Santa Rosa, in the interior of Rio Grande do Sul, is holding the National Soy Fair this year. The event should bring together the juice of what is most Bolsonarista in Rio Grande do Sul agribusiness.
Jair Bolsonaro will visit the event on the 7th and will not be without one of these different gifts from his passionate followers. A local artist built a sculpture of Bolsonaro on horseback. The nag and the president were made of concrete and weigh over 300 kilos.