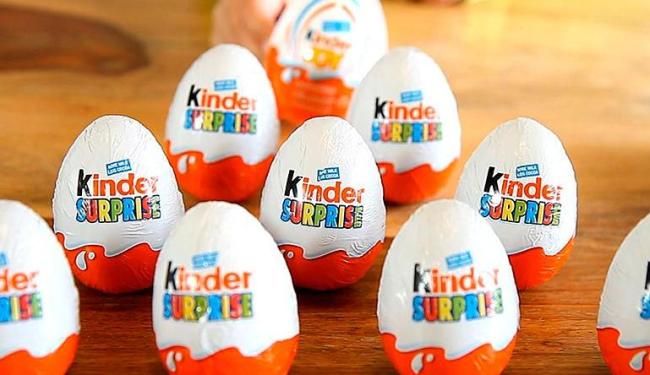 Kinder Chocolate: Salmonella outbreak included at least 9 countries in Europe ./Disclosure
This Thursday the 28th, the National Health Surveillance Agency (Anvisa) identified more Ferrero chocolates suspected of being contaminated by salmonella and sent the company Bercom Food Products collect all batches of 11 products imported from Belgium.
Salmonella, or Salmonellosis, is a disease caused by a bacterium that causes food poisoning and in rare cases, serious infections and death. Even though chocolate is not the main source of transmission, the bacteria can contaminate the cocoa bean, staying there until the final process of the candy.
According to Anvisa, the request for voluntary collection of these products was filed by Ferrero itself, which says it does not import from the European country. According to the Italian group, other companies carry out this import independently, without any link or commercial relationship with the company.
Last week, Anvisa determined a ban on the marketing or import of Ferrero products produced in Belgium, collected in other countries. It also banned the sale of 200g white chocolate from the Schoko-Bons line in Brazil, imported by Terra Nova Trading.
On its website, Anvisa recommends that people check the origin of the product on the back of the package. If it is produced in Belgium, it advises you to contact Ferrero's Customer Service, so that the company can carry out the collection.
In Belgium, the AFSCA (Belgian Food Safety Agency) announced on April 8 the closure of a Kinder chocolate factory, after an outbreak of salmonella in several countries on the European continent.
Continues after advertising