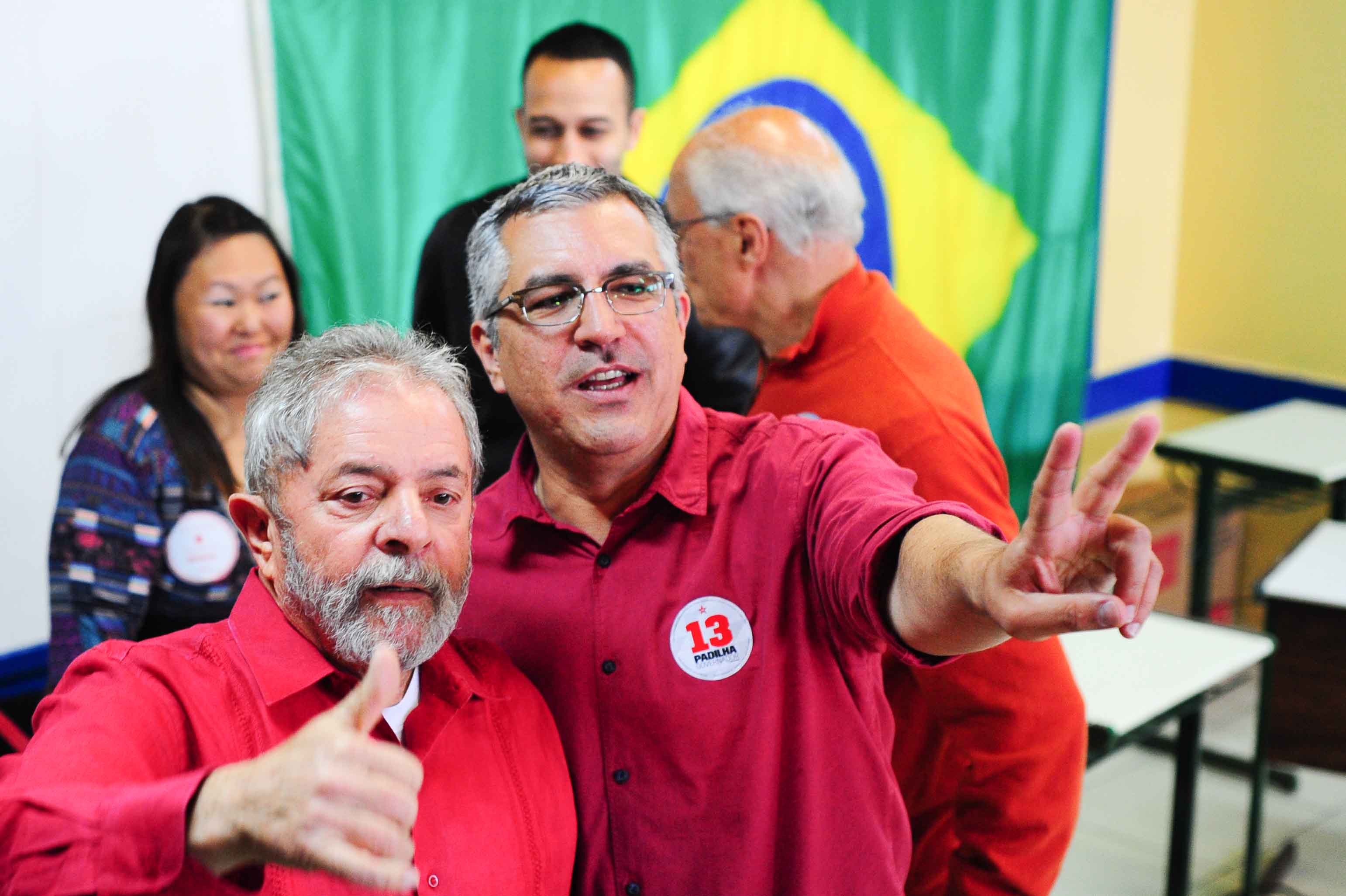 Former President Lula arrives to vote with the candidate for the government of São Paulo, Alexandre Padilha, at Escola João Firmino, in São Bernardo do Campo, São Paulo Adriano Lima/VEJA.com
while watching the president Jair Bolsonaro (PL) to grow in polls of voting intentions for this year's elections, the former president Luiz Inacio Lula da Silva (EN) intensifies the dissemination of key messages to the financial market. Last week, the federal deputy Alexandre Padilha (PT-SP) spoke at an XP Inc event in the United States, carrying a message that the party, if elected, will not do anything crazy in monetary policy or act indifferent to the interests of the market. Investors and businessmen present at the event liked what they heard, so much so that Padilha left with a new invitation: the former Minister of Health will meet with investors this Friday, 29, at a unit in the Itaú BBAon Avenida Brigadeiro Faria Lima, in São Paulo.
At the event on American soil, Padilha admitted that he met with Lula before the trip and conveyed the message that an eventual government of the former president will have an autonomous finance minister. Former Minister of Institutional Relations in the Lula Government and Minister of Health in the Dilma Rousseff Government, Padilha, when speaking to the market, passes a kind of déjà-vu. "It was a déjà-vu of what happened with Palocci in 2002. He said that the president has said he wants someone who has political sensitivity, someone who has had contact with the public machine, to run the economy," said a source. present at the fellowship. Antonio Palocciwho was Lula's finance minister between 2003 and 2006, gained the position during the presidential campaign, when he played a role in political articulation and with the financial market.
"He said that Lula will not arrive giving a 'wooden horse' to the management of the economy, that the former president has said that he wants a team profile similar to that of 2003, but that the faces will be different. It should make room for new people", this source reiterated. Padilha, according to the market, may be gaining points in the race to be Minister of Finance in an eventual Lula government, but it is clear that such a choice is still far from being made, not least because the advantage of the PT pre-candidate in relation to Bolsonaro has been diluted in recent weeks.