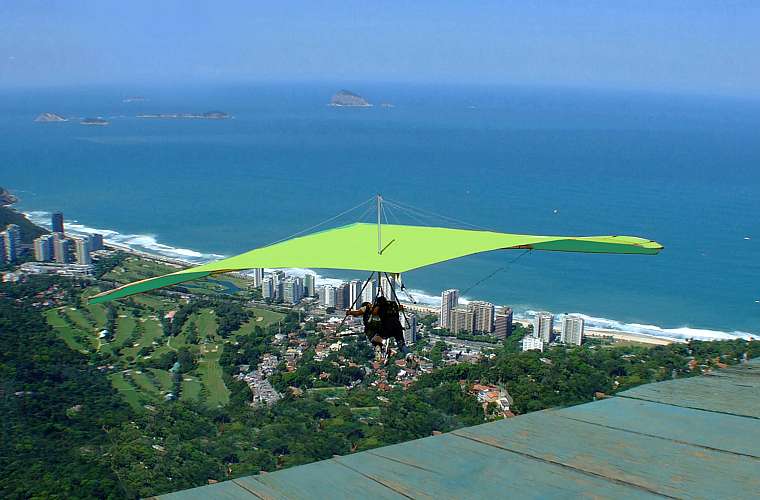 Free flight: it is practiced with hang gliding or paragliding. In hang gliding, the pilot is lying on a belt. In paragliding, he flies sitting on a padded chair. Veja.com/VEJA
If it wasn't enough to take care of the administration of dozens of airports in the country, among other responsibilities, the National Civil Aviation Agency (Anac) gained another task. The Chamber of Deputies approved a change in the law so that Anac regulates the practice of free flight in Brazil, such as paragliding and hang gliding, and grants certificates for the practice of this sport. The rule was included by federal deputies during the approval of a provisional measure that reformed civil aviation in the country and which prohibited, for example, the charge for checked baggage weighing up to 23 kilos. The text will be sent to the Senate.
The rule was included among Anac's responsibilities, which today are about 40, alongside responsibilities such as overseeing the operation of airlines, regulating airport infrastructure and defining aviation safety rules. The amendment that proposed the change, authored by Deputy Delegate Marcelo Freitas (União-MG), also says that this competence cannot be transferred to any entity.
Today, a license to fly paragliding and hang gliding is granted by the Brazilian Confederation of Free Flight (CBVL), representing the main international entities of the sports modalities. The justification for the change is that there are complaints of "illegalities and arbitrariness" practiced by the CBVL, according to Freitas. Free flight practitioners would be prevented from practicing the sport for not having a license issued by the confederation, complain about a requirement to pay an annuity to obtain and say that the practice of commercial double flight, carried out for decades in the country, needs to be legalized. These reports were made at a public hearing in the Chamber.
Copyright © Abril Mídia S A. All rights reserved.
Quality and reliable information, just one click away. Subscribe SEE.